IT notes - In simple language about the most necessary things (HTML, CSS, JavaScript, PHP, databases, Drupal, Bitrix, SEO, domains, security and more)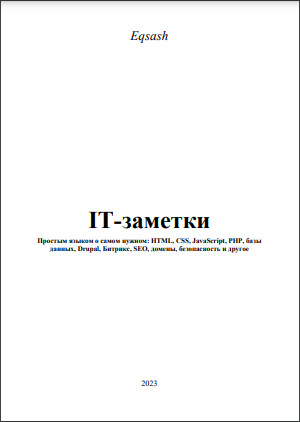 Name: IT NOTES
Description: We present to your attention a new publication - a book with notes on IT technologies. It contains all the articles on this site in an easy-to-read form. The book contains explanations of the most frequently encountered tasks.
Type: book
Format: PDF
Volume: ~ 500 pages, 11 chapters, 205 articles
It is possible to order a paper version of the book and send it by mail.
Latest articles
Popular sections
Eqsash (Tools)
Amessage (Communication)
Share this
Subscribe to
YouTube
Books