Alink - download a program for checking broken links on the site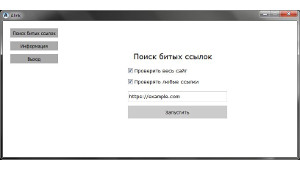 Name: Alink 1.0 (MS Windows)
Description: Program for checking broken links on the site. You can check the entire site or just a specific page. In the demo settings are not available and you can check no more than 50 links per page.
MS Windows
It is enough to download the file and run it - the main window of the program will be shown.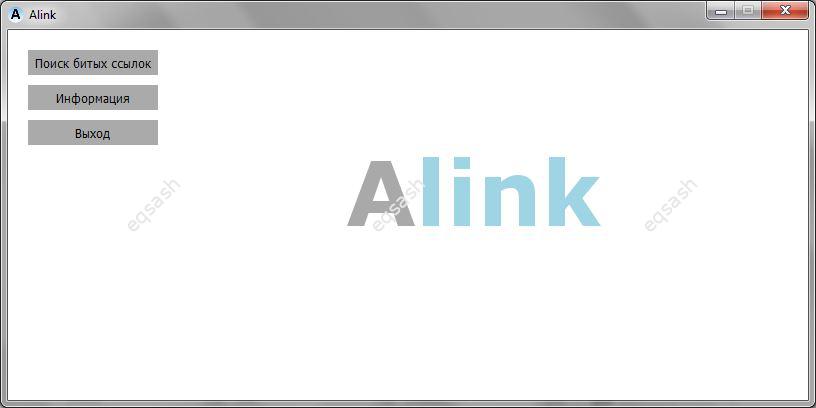 Information about the program is displayed in the "Information" menu; after closing the window, the user is redirected to the developer's site.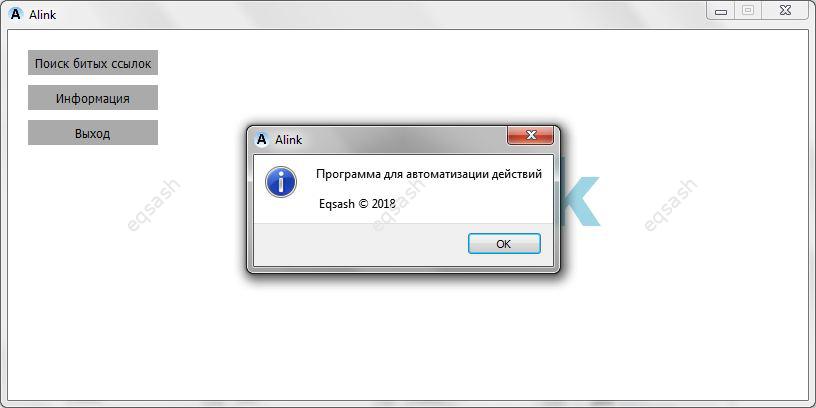 When you click on the first menu item "Search for broken links", a window opens in which you can set the settings and start the check. You can specify whether to check the entire site or only the specified page, and whether to check all types of links: href, src, content, url.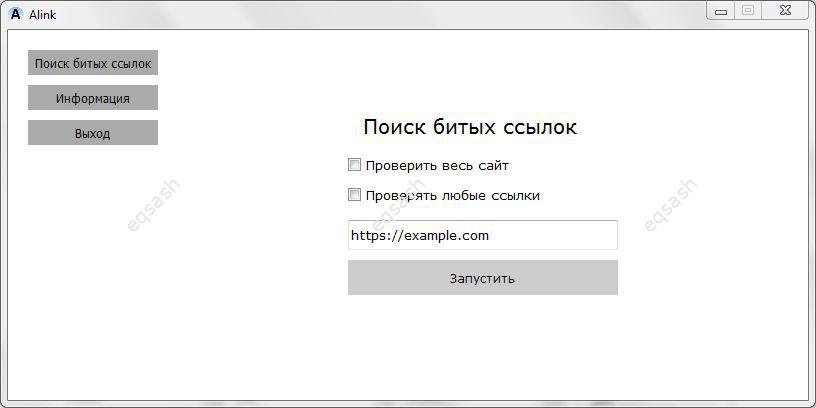 After starting the verification process, the program displays the progress of the process at the bottom - in the status bar. There you can see how many broken links have been found at the moment, how many pages and links to them have been checked, and also how much time has been spent.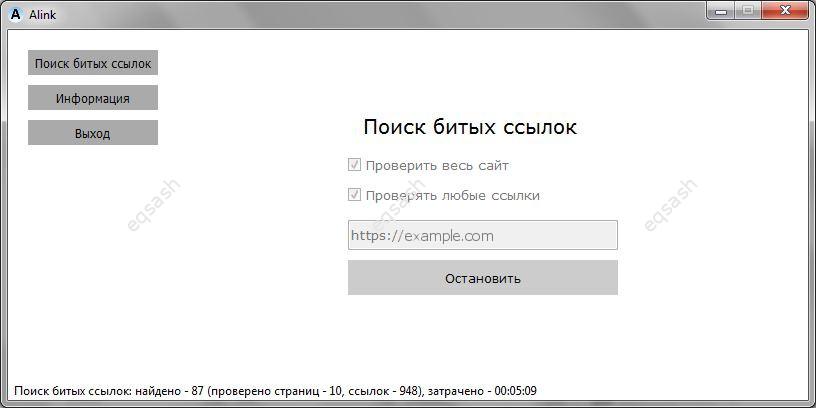 At the end of the check, or if you click the "Stop" button and broken links were found, a window with the results will be shown and a suggestion to save the file, which will list all the broken links found on the site. If nothing is found and click "Stop" - nothing will be shown, but if the verification process just ends and nothing is found - then the program will show a message about this - "No broken links found".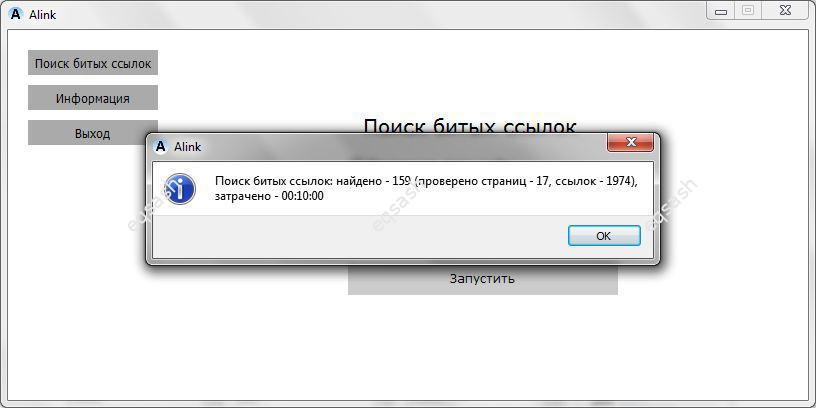 The result file is in txt format and can be opened in any text editor such as Notepad++. The file indicates on which page a possibly broken link was found, the link itself and the line in the source code - which will allow you to quickly find and fix it.

Latest articles
Popular sections
Eqsash (Tools)
Amessage (Communication)
Share this
Subscribe to
YouTube
Books