Rest API: website as a processing center for all types of software
05.06.18
IT / Rest API

2379
Often there is a task of centralized data processing, and this data must be accessible from any place and from any device. In this case, the site can act as such a center.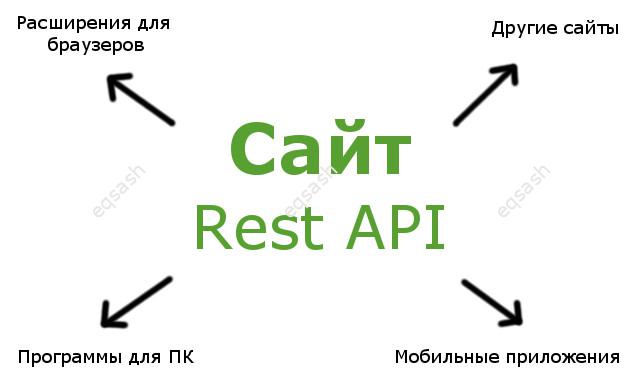 The site can be used both existing and new. In the first case, the site will simply send the requested data to certain technical addresses, and at the same time look to visitors like a regular site. Or you can create a new site at a new address, which will serve only technical requests.
A special API is being developed that will process requests to specific addresses, it is called Rest API . This includes special functions or methods. Further, these methods can be called from any software (software) making requests to the desired site address and in response to receive the required information.
For example, there is a task to develop a mobile application that should form an application based on educational courses existing on the site. To do this, a request is sent from the application to the site and in response, data on all courses will be received. It remains to insert this data, for example, into the select of the form in the mobile application.
There are many options for using the Rest API. It can be used in desktop programs, mobile apps, browser extensions, other websites, social networks, etc. All these kinds of software can be called wrappers for logic . In fact, in any software, the main thing is logic, it can be adapted for any kind of wrappers.
Thus, centralized data processing can be ensured, because all data is always stored on the side of the site, and they are available anywhere.
Latest articles
Popular sections
Eqsash (Инструменты)
Amessage (Communication)
Share this
Subscribe to
YouTube