Theme
Themes are managed by the "Theme" entity. The functionality of turning themes on and off is available.
The following information and controls are available on the main theme management page (/admin/theme):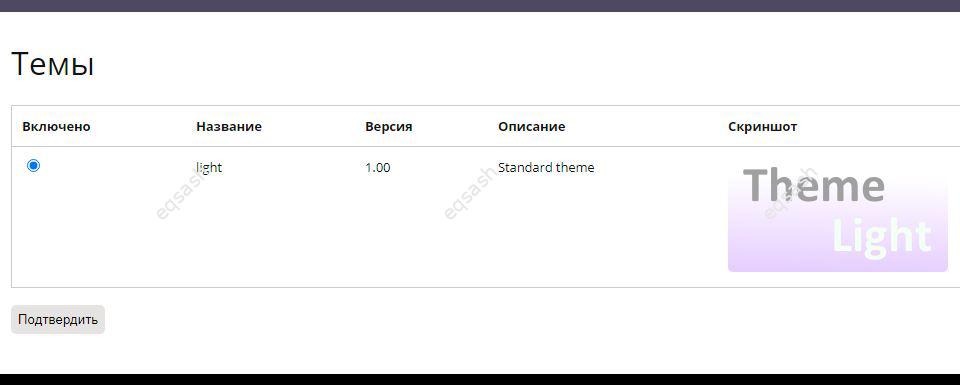 Enabled - select and enable a theme;
Title - title of the theme;
Version - theme version;
Description - contains a description of the topic;
Screenshot - displays a screenshot of the theme.
Latest articles
Popular sections
Eqsash (Инструменты)
Amessage (Communication)
Share this
Subscribe to
YouTube