How to make on the site consent to the processing of personal data and notification of cookies
23.11.18
IT / Misc

2682
Today, almost any site in one way or another processes the personal data (PD) of visitors, so it is necessary to notify users of this and obtain permission to perform such actions. Otherwise, there may be problems with the law - there are fines that can be imposed on the site owner for the lack of consent to the processing of PD from the visitors.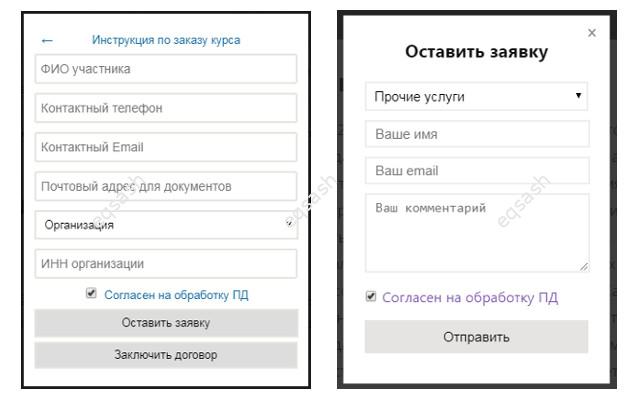 How to consent to the processing of personal data on the site ? This will not be difficult, it is enough to compose the text of the consent itself, place it at a public address and display a link to it in all places on the site where confidential information is collected. Usually it is all kinds of site forms , under which there should be a check mark or a checkbox that must be put by the person who fills out the form. Thus, filling out the form gives an agreement to process the data entered into it.
The text of the document can be composed in any form - you can take a ready-made sample and adapt it to your site. The only thing left to do is to add a checkbox for consent to PD processing to the forms. For different CMS and engines, there are special modules and plugins that automatically add similar checkboxes and display a notification. For other systems and your own designs, you can do it manually. The manual approach has ample opportunities for the design of such notifications, in contrast to ready-made template modules.
A related question - do I need to be notified about the use of cookies ? Today, when you visit almost every site, it has become habitual to see a notification below - the site is processing cookies. If the site is tacitly processing of PD using cookies - then yes, it is necessary to display such a notification to all visitors.
Cookies can contain absolutely any personal data and not only - name, surname, gender, age, login, password, email, identifier, and so on. Although they are stored in the user's browser, the site has access to them and extracts and writes information there - in a word, the processing of data is done using cookies.
Thus, it was considered whether it is necessary to place consent to the processing of PD on your website, and also why you need to display notifications about the use of cookies . If you need help installing such elements of consent to the processing of PD and displaying notifications about the use of cookies on your website, please leave a request.
Latest articles
Popular sections
Communication
Share this
Subscribe to
YouTube