How to make an order form for services and goods on the site, order management
05.11.18
IT / Misc

2960
Forms on websites are very popular today - they are used to enter, register, search, fill out survey data, etc. But especially the forms on the site are important for the sale of goods or services. A well-made form will increase your sales and stimulate you to develop your site further.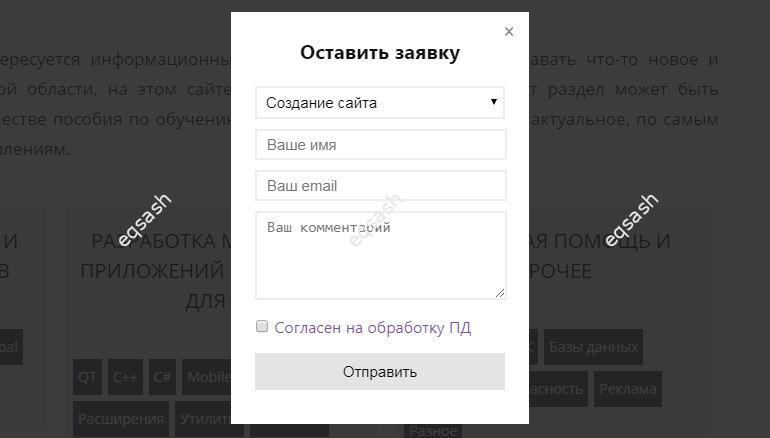 How to make a form on the site
The main question of this article is how to make an order form for services or goods on the site. First of all, you need to determine what fields your form will contain. These can be different fields for collecting all kinds of customer data. What fields can be made in the form, examples:
Full name ;
address;
phone ;
email;
comment ;
field for selecting the required product or service;
desired price, etc.
When you have decided which fields should be in the form , then you need to go to the very process of creating the form. You can create a form in different ways - create your own or install it from another site.
In the latter case, all data will be sent to a third-party service and processed there, for example, it is often required to install CRM-form Bitrix 24 for selling goods and services . Such a form can display a list of products from the portal and, when filling out the form, create a lead and a user in the portal. But it will be difficult for an inexperienced user to independently establish such a form, so you can contact a specialist for help.
Requirements for the site form
Most often, you need to make a service order form without using third-party services, develop a form from scratch. To do this, you first need to typeset the form itself and implement it in the desired section of the site. Requirements for the site form , as a rule, always differ, but the general ones can be distinguished:
the form should be comfortable and easy for the user to fill out;
the form must be secure to prevent the site from being attacked by spam bots and other intruders;
validate user input and remove any potentially harmful data;
under the form it is important to place a check mark and a link to the agreement on the collection of personal data or another method of agreement.
Managing orders on the site
When the form is created and implemented on the site, the first orders begin to arrive. How to organize order management on the site? All collected orders from the form must be stored somewhere, of course, you can create a form without storing orders, but only by sending notifications to the site owner or manager. But it is much better to save all applications in the database and manage them through the site interface - this will exclude the possibility of missing an application and losing potential profit. To manage orders, there are special modules for the CMS, but they will most likely need to be modified for current needs. Therefore, it is easier to develop an individual collection center for your site and claim management . p>
So, the article briefly reviewed how to make an order form on the site and what fields it can have, as well as how to manage orders on the site through the interface. Such a form should meet minimum security requirements and should be user-friendly and easy to fill out. You can order the development of a form for your site right now, just fill in form on this site or use your contact details to contact.
Latest articles
Popular sections
Communication
Share this
Subscribe to
YouTube