Which ad blocker to choose, mobile ad blockers
27.10.18
IT / Advertising

2766
Ads can be seen everywhere and sites are no exception. Many sites exist on advertising and only make money on it. But not all users like the abundance of advertising offers on the page, so tools were needed to block unwanted ads.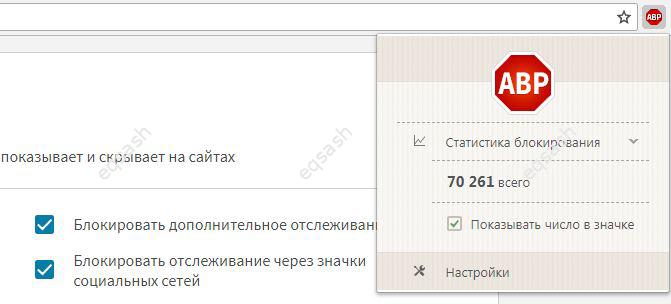 ad blockers have been specially developed for this, usually they are supplied as extensions (add-ons) for the browser. Such extensions are developed by third-party developers, as browser developers do not offer any solutions for blocking ads. More precisely, it was not offered until some time.
Currently, browsers are improving, functions for partial or complete ad blocking are built into them. Ad-Blocking Browsers are gaining in popularity, so the need for extensions may soon disappear, which could bankrupt extension developers. But until those times have come, blockers are still actively used, possibly due to the greater functionality. In addition, some browsers base their ad blocking functions on solutions from third-party developers of these same ad blockers, because such developers have a lot of experience in this area.
Which ad blocker to choose
While ads are in some cases blocked by browsers not so effectively, the question is - which ad blocker to choose? There are a lot of options, but not everyone may like the end user - you need to select it personally for yourself, someone will like one tool, someone else. In other words, everyone has their own best ad blocker . Ad blockers, like other software, can be either paid or free.
Let's take a quick look at popular ad blockers :
Adblock Plus is a great tool that effectively blocks all unwanted ads, you can turn it on and off on each site in one click, you can configure it - remove all ads or leave some unobtrusive ones;
Adblock is a popular ad blocker, despite the sonority of the name of the previous blocker, it is a different product;
uBlock - lightweight ad blocker, according to the developer does not load the processor and memory, as a result of which sites load faster than with other ad blockers;
AdGuard is a multipurpose paid tool that combines functions for a safe online experience: blocking ads, preventing visits to dangerous sites, increasing the speed of website page loading, protecting children from threats;
AdwCleaner - a free service for removing adware and malware;
Ghostery is an ad blocker that detects and disables tracking by sites, protects personal data and speeds up page loading;
AdFender - a solution designed to filter content on sites, protects against the transfer of personal data on third-party sites;
Privacy Badger - a browser extension that blocks trackers and protects the user's private data;
Disconnect is a blocker extension that has unique features, for example, it displays a map of the sites that collected your data.
As you can see, there are quite a few ad blockers for browsers, only the popular ones are listed above.
Mobile ad blockers
Among the above extensions and tools, there are versions of ad blockers for mobile devices a>. On the phone, it is also unpleasant when on a small screen, instead of the necessary information, advertising messages are displayed on almost the entire or half of the screen. But mobile ad blockers are less in demand than desktop versions. Mobile ad blockers are increasingly being integrated into browsers, so there is no need to look at them separately.
Thus, the article looked at which ad blocker to choose , as well as where to get a mobile ad blocker.
Latest articles
Popular sections
Eqsash (Инструменты)
Amessage (Communication)
Share this
Subscribe to
YouTube