Which font to choose for the site, free and paid fonts
15.09.18
IT / CSS

1986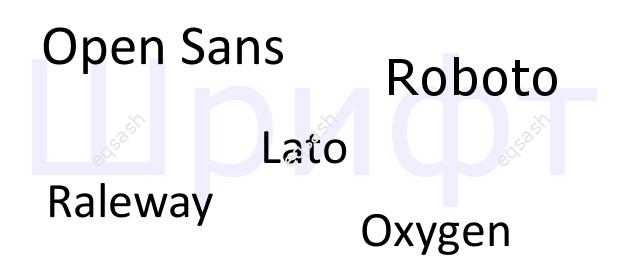 The font used on the site speaks volumes. It is he who determines how visitors will perceive your resource. What is a font ? A font is the way letters are drawn; it determines how the letters are displayed. Each font renders the same letter differently. All this as a whole creates the necessary impression on the one who will read the text written in the chosen font.
Which font to choose for the site ? Often, websites use standard fonts that do not look very presentable at the moment. These fonts can be used by browsers by default, so if you do not specify the desired font for the site, the standard browser font will be used. Among these outdated fonts:
Arial,
Verdana,
Times New Roman,
Tahoma,
Calibri etc.
New fonts are constantly appearing, various companies and ordinary people are engaged in their development. For example, recently Yandex has developed its own font - Yandex Sans. Ultimately, which font to use on the site is up to the developer himself. You can just try popular fonts until you find the one you want. Fonts can be free or paid . Paid fonts can be purchased from the developer of such fonts, but among the free ones today, you can also pick up something worthwhile. For example, among the free popular fonts are the following:
Open Sans,
Roboto,
Lato,
Raleway,
PT Sans,
Oxygen and others
When the font is selected, the question arises - how to connect the font ? There are several ways to connect:
download the font files and write the paths to them in the main css file of your site;
use a third-party font storage, connect the font through a link to a third-party service.
Using custom fonts has both pros and cons . Among the advantages, it is of course a good appearance, ease of reading the text. And the downside can be longer site loading , a little delay before displaying site content after opening the page. You can try to solve these problems by placing the font files in the site folder, and also try to reduce the number of selected faces.
Latest articles
Popular sections
Eqsash (Инструменты)
Amessage (Communication)
Share this
Subscribe to
YouTube