VPN in brief - what is it and should you use it
31.10.18
IT / Safety

2007
The modern realities of the development of information technologies and laws in the country require the use of special tools for effective work with various resources. If earlier the Internet was not taken so seriously, today it is already an integral part of our life and it provides more and more opportunities for ordinary people. Along with this, new technologies began to appear, one of which is VPN.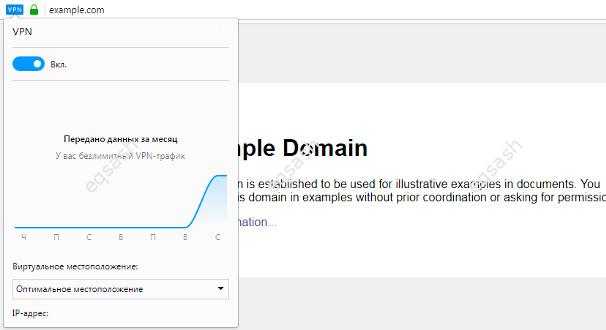 What is VPN
First of all, you need to define - what is VPN . A VPN is a kind of separate network built on top of another network (the Internet). VPN stands for Virtual Private Network. It is often used in various companies to ensure that only employees of that company have access to various resources. All traffic through the VPN can pass through the corporate network and can be monitored by the security service. Also, VPN has recently become widely used by ordinary users for simple network operation.
Do I need to use a VPN
As elsewhere, on the Internet, along with good resources, bad ones, as well as those that violate the law, began to appear. Therefore, providers and authorities have acquired the means to block such resources. Often, when entering the site, you can see a message - access to the resource is denied. This happens for various reasons, the most popular is blocking by the provider or the country's authorities. Also, access to the resource is blocked only for a specific user or users for some reason, for example, for users from a certain country.
As a result, tools have appeared that allow you to bypass access restrictions or protect yourself from external threats from the network - one of which is VPN. When using a VPN, the visited sites will not be able to find out the visitor's data, since all requests will come from the VPN service. It is important to use the VPN legally so that the user, the owner of the VPN service and the owner of the resource do not have any problems.
There are both paid and free VPNs . Free VPNs may differ from paid ones in terms of the range of services provided and the quality of services. Some browser vendors build VPNs into their products. Browsers with VPN can be useful in some cases, they allow you to enable and disable VPN for each site in one click. One of these browsers is Opera, this company has previously offered various specific features to its users. For example, Opera Turbo is essentially a proxy server that compressed data and accelerated the loading of sites, at the same time, all requests for visited sites were made on behalf of Opera's servers.
Thus, it is up to everyone to decide whether to connect a VPN or not, but it is important to use VPN legally . If the resource is blocked, perhaps you should not look for ways to bypass it, but you can try to find a similar one that has no problems with access. For companies and organizations, VPN will be useful because you can organize your own work secure network for employees.
Latest articles
Popular sections
Eqsash (Tools)
Amessage (Communication)
Share this
Subscribe to
YouTube
Books