Why Choose Drupal
06.06.18
IT / Drupal

1938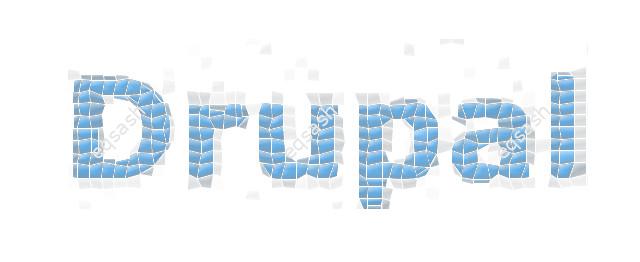 For the development of sites, as a rule, ready-made content management systems ( CMS ) are used. All the rest of the necessary functionality is already being built on their basis. An inexperienced beginner may wonder which system to choose for development.
In addition to CMS, you can develop sites from from scratch , you can use various frameworks . Development from scratch is suitable for professionals, using frameworks is not the best way to go. Therefore, we will focus on choosing a CMS for the site, or rather on Drupal . Why Drupal, and not, for example, Wordpress, Joomla, Bitrix? Wordpress is more of a system for blogs, Joomla looks frivolous, Bitrix is ​​a rather complex and paid CMS. Therefore, you should choose Drupal .
This system is free , very flexible , and has a clear structure for learning . It combines the capabilities of CMF and CMS . That is, it can also be used as a framework, which increases its power. Drupal may seem daunting, but only on a cursory glance. As soon as you work with it a little, everything falls into place.
If you need additional functionality, a sufficient number of modules are at your service. But you can always easily add your own module , which will allow you to implement any functionality on the site. For decoration, you can choose any theme supplied with Drupal, you can download additional ones for free from the official website. Developing a theme for Drupal is not difficult, you can do it yourself, it will allow you to create a unique website design.
Drupal is highly secure, although everyone has vulnerabilities. For example, a vulnerability was recently found in Drupal that allowed a site to be hacked . But an update that eliminates this problem appeared instantly on the official website, so it was enough to update right away and no one would have any problems. That is, you just need to enable update notifications and immediately update to the new version , then there will be no hacking of your sites.
Many beginners quit Drupal because of any difficulties that arose at the beginning of the study, but they can be everywhere, you just need to figure it out a little, and you will enjoy solving your problem and not quitting study. You can often observe how they write that Drupal is an unusable system, but it turns out that the user simply did not understand it.
Drupal is distinguished by its unique philosophy. It clearly shows the severity of the code and its conciseness. Many are drawn to the way the system itself is organized, and after using Drupal, other systems seem not so convenient for serious development. Drupal is great for big big projects , which is not the case with other CMS.
If you need Drupal development and you can't handle it yourself - leave a request on this site.
Latest articles
Popular sections
Eqsash (Tools)
Amessage (Communication)
Share this
Subscribe to
YouTube
Books