Admin
The "Admin" entity provides functionality for convenient management of all parts of the system, links for administration provide different entities of the system.
At the top of the site is the administrative control panel, which contains all the necessary links to the pages for managing a particular entity and its settings. All links are grouped into sections, which allows you to quickly access the desired entity and the desired page:

In addition, the main control page is available - it also contains all control links: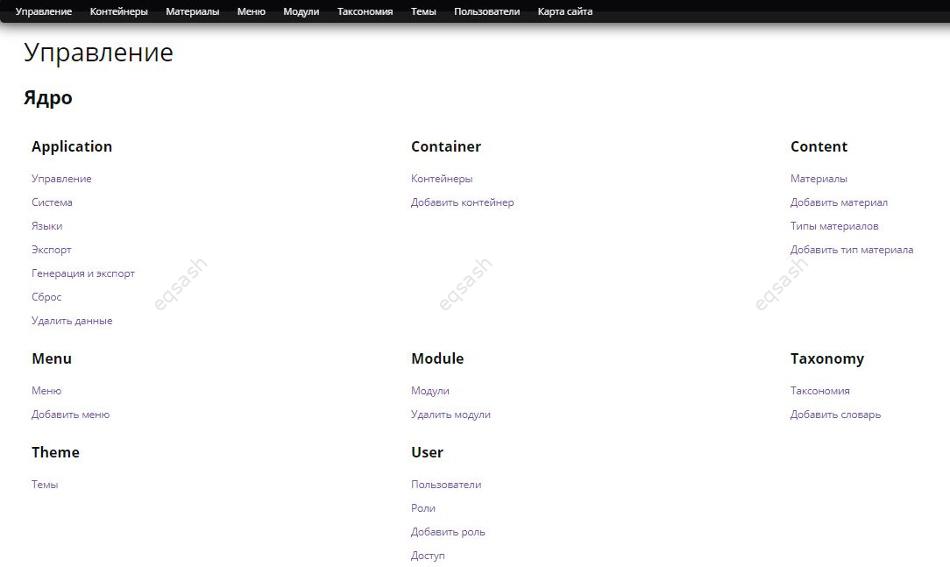 As you can see, you can manage the system quite simply and conveniently.
Latest articles
Popular sections
Eqsash (Инструменты)
Amessage (Communication)
Share this
Subscribe to
YouTube