Where to host your website - which hosting to choose, paid or free
19.10.18
IT / Misc

2406
When the site is developed, it is necessary to place it on the network so that anyone can access it. There are different types of placing projects on the network. The quality of its work, loading speed, availability and other characteristics depend on where you place your site. Usually the site is easiest to host on a ready-made hosting - paid or free.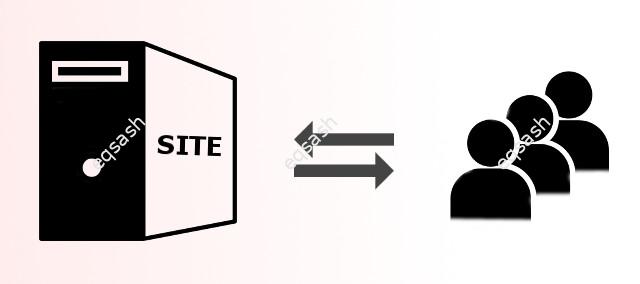 To begin with, you can your own site on your computer and access it from the Internet. However, not everyone can afford it, because this method of placement will require quite large expenses.
For beginner projects and inexperienced users, there is a special option - ready-made hosting of sites . This is a service that many companies provide today. These companies usually have powerful servers at their disposal, configured in the right way. It can be very difficult to choose among the many hosting service offers, especially for inexperienced users.
Which hosting to choose ? To answer this question, you need to read reviews and recommendations for choosing hosting providers. There are special projects on the network that contain reviews from other users and comparisons of hosting from different companies. You can also ask experienced developers and those who have been hosting their site for a long time. Currently, many people choose trusted companies for serious projects, for example, the following:
reg.ru - good hosting without any problems, which is confirmed by many years of using the services of this company. The ability to restore the site for any day in the last month;
timeweb.ru - the quality is also not satisfactory, a convenient control panel, good tariffs and technical support. Possibly short storage period for backups - only a week;
beget.ru is also a good option, there is a free plan;
drupalhosting.ru - hosting exclusively for Drupal, ideal for this CMS.
In addition, there is free hosting - a great solution for novice users who want to try to create their own website. But for more or less serious projects, free hosting is hardly suitable, since there are many drawbacks on such hosting. Let's take a quick look at the disadvantages of free hosting :
display of advertising banners;
unavailability of postal items;
many sites on one IP;
low site speed;
inability to use specific functionality;
blocking services for any reason;
inability to accept incoming requests from third-party servers;
no SSL certificate ;
limited disk space, etc.
Thus, you can place your site on the network in different ways. Many of its characteristics of work will depend on the choice of the method.
Latest articles
Popular sections
Eqsash (Tools)
Amessage (Communication)
Share this
Subscribe to
YouTube
Books