Do I need to update the site - why is it so important. How to update the site, its modules and themes
14.10.18
IT / Safety

2590
Site security depends on many criteria, one of which is timely software updates. This includes updating the CMS, its modules, themes and other software.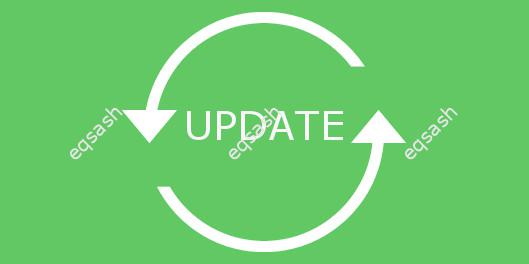 Many people ask, do I need to update the site or can I use old versions of the software? Of course, there is no need to talk about the security of the site without updates, because they are designed to prevent an attacker from entering the system due to a found and well-known vulnerability.
Why is it so important to install site updates on time ? If you delay updating the site, you can in one moment detect its hacking , and this can threaten the site owner with various losses. In addition, updates are often designed to improve the functionality of the code and possibly enrich it.
What updates to install , do I need to install all available updates? Updates can be of different types, an example of the types of updates:
critical ,
featured ,
optional .
It is better to follow the recommendations of the software developer, of course, as he better understands how to maintain his products.
How do I disable or enable checking for updates ? In different CMS there is a special settings section for this, which can be used to manage updates. In some CMS, a link to it is placed on the main system management screen, and when a new update appears, a noticeable notification about the need to install updates is displayed.
How to update the site, its modules and themes ? For different systems the update procedure is different, but there are general principles. Updates can be performed through the interface in a few clicks by following the instructions on the screen, or manually if errors occur during the automatic update.
Thus, it is important to constantly monitor the status of the site and timely update both the site itself and its components.
Latest articles
Popular sections
Eqsash (Инструменты)
Amessage (Communication)
Share this
Subscribe to
YouTube