Develop an education management system for a school, college, university or other institution
24.01.19
IT / Misc

2070
Educational management systems are gaining popularity today. If earlier all reports were stored in paper form, then with the widespread introduction of electronic documentation, educational institutions began to need such systems. In addition, electronic document management greatly simplifies work with students.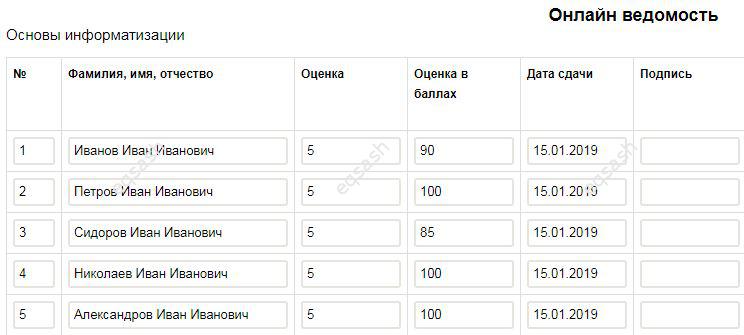 More and more often, such systems can be seen in large educational institutions, but in institutions with a small number of students, such systems will quickly pay for themselves. Most educational management systems will come in handy in institutions such as:
preschool educational organization ( nursery, kindergarten );
educational institution for general education ( school, gymnasium, lyceum );
secondary educational institution (SES), educational institution providing secondary vocational education ( technical school, college );
higher education institution (HEI) ( institute, academy, university );
organization of additional education ( institutions of additional education for children, institutions of additional education for adults ).
As you can see, educational organizations may be different, but for all the development and launch of an education management system is relevant. Funds for such systems are usually allocated by higher-level management organizations from the budget.
What functionality can such a system provide? Below is a short look at the capabilities of the education management system :
online grade sheet;
generating an automatic schedule;
ordering and printing applications, certificates, certificates, diplomas;
integration with an existing school website;
teacher management;
registration of applicants (applicants);
registration and maintenance of personal files of students;
conducting online testing;
possibility of assigning marks according to the rating system;
monitoring and analysis of progress;
publication of information about the educational process on the Internet, etc.
The implementation of such a system will not take much time, so you can quickly start managing education in a new way - more conveniently and effectively. As a rule, such systems are based on web technologies, so access to such a system will be possible from any place and from any device. The advantageous difference between the development of a new educational management system specially for your institution is that it will be unique and secure , and will not be similar to the template systems that companies supply.
As a result, it is possible to implement a system that will significantly accelerate education management processes , as well as enhance the image of your educational institution. But for this it is important to choose the right developer - a specialist who has extensive experience in the field of education and owns various tools for developing such software. Leave a request for development right now - an optimal solution at the best price will be selected for you.
Latest articles
Popular sections
Eqsash (Tools)
Amessage (Communication)
Share this
Subscribe to
YouTube
Books