Downloading and installing Drupal, translation at the installation stage
26.06.18
IT / Drupal

1628
Drupal stands out among similar systems. First, when a novice developer chooses a system for website development, he is faced with a choice of what to choose. And then he comes across Wordpress, Joomla, Bitrix, Drupal and others. What should you choose? Usually inexperienced users choose which is simpler, it is Joomla or Wordpress, as other systems seem to be more difficult to learn. But time passes and it becomes clear that it is necessary to change the system to a more serious one. Alternatively, many choose Drupal .
A beginner developer may face some difficulties getting started with Drupal and this may discourage working with it. But later, you still want to try again and overcome the problems, solving them with the help of articles and forums on the Internet. The further you go, the more interesting it gets, so you shouldn't leave learning Drupal when faced with difficulties.
First, the system must be downloaded from the official site - www.drupal.org . Currently you can choose 7 or 8 version. Better to use the latest version of course.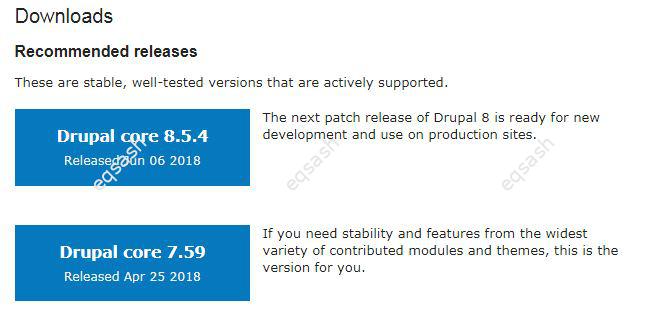 Having entered the site, you can see an offer to download not only the system, but also various add-ons to it - modules, themes, translations and so on. But you need to start from the core, from the system itself - for this go to the page www.drupal.org/project/drupal . There will be presented versions for download - the last two of 7 and 8. After choosing, you will be redirected to the page with this version, where you can download the distribution kit in a zip or tar.gz archive. Many people ask whether to choose Drupal in zip or tar.gz . Any option is possible, these are just different archivers, for Windows zip is preferable, for Unix - tar.gz.

After downloading, unpack the archive into a folder on your local server in one of the directories so that the site is available in the browser. After that, go to your browser and type in the site directory - the installation process will start.
Installation is easy enough, just follow the steps on the screen. The installation process will take place in English, but you can download the translation in advance. Drupal translation at the installation stage can be very useful, because it will be clearer, you can download it from the link localize.drupal.org/translate/downloads and put it in the profile folder, which will be installed (for example, for the Standart profile, this is the / profiles / standard / translations folder). After that, at the installation stage, a choice of language will be available, which is also good because you will not need to manually create a new language after installation.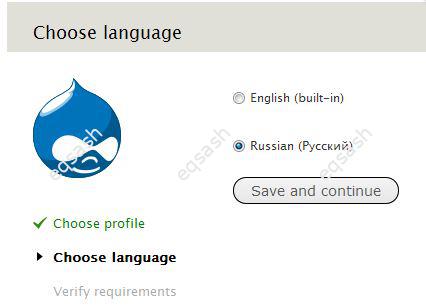 Thus, it is quite easy to download Drupal and make its translation into another language. In addition, you can Russify it at the installation stage.
Latest articles
Popular sections
Communication
Share this
Subscribe to
YouTube