What is FTP, SSH - how to edit a file on hosting, access to the site
24.10.18
IT / Misc

3273
The site consists of different components, they are all stored on the hosting. Some of them can be edited through the administration panel of the site, the rest - only through remote access to hosting. For this, there are special protocols or file managers on the hosting.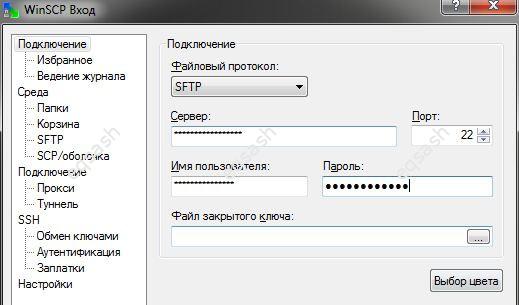 One of these protocols is FTP. What is FTP ? The name stands for "File Transfer Protocol" and literally means the protocol that enables the transfer of files over a network. Usually used to upload files to hosting.
Another protocol, SSH, stands for "Secure Shell". What is SSH ? This is a protocol that allows you not only to transfer files over a secure connection, but also to remotely control the hosting operating system. For example, you can remotely download files from other resources using the wget utility, unpack and compress archives, etc.
In addition to accessing the site using the above protocols, you can also use ready-made hosting file managers through the hosting control panel. Such managers allow you to edit, delete or upload any file to the site without special additional programs. They may contain additional useful functionality, for example, packing and unpacking archives.
Still, it is more convenient and faster to work with the site structure through access to the site via FTP or SSH . Although FTP access is also possible through a browser, it is better to use special programs that make the work more convenient. For example, you can use WinSCP, FileZilla, and other similar programs. All that remains is to download them from the official sites and configure them correctly, after which you can use them at any time to work remotely with the site files. It is important to remember that storing passwords in FTP and SSH clients is not secure.
Thus, using special protocols and file managers, you can easily and quickly edit the file on the hosting , as well as perform other operations on hosting .
Latest articles
Popular sections
Eqsash (Tools)
Amessage (Communication)
Share this
Subscribe to
YouTube
Books