What are PUSH notifications from sites in the browser, how they are dangerous, and how to disable them
02.10.18
IT / Newsletters

3118
Various sites and resources are constantly trying to attract attention to themselves in a variety of ways. With the development of technology, new methods of delivering information to users appear. If earlier the main mailing tools were EMAIL messages or SMS -notifications, today we also added pop-up PUSH notifications.
What are PUSH notifications ? These are small pop-up messages on the screen of your device. Such notifications can be sent anywhere - to phone, computer, tablet, watch, etc. PUSH notifications from the browser are mostly common on PCs, for example, most often PUSH notifications are sent in the browser Google Chrome .
Why are there PUSH notifications from sites ? The user usually allows himself to send him notifications. Very often, when you visit a particular site, a message is displayed at the top of the browser that the site wants to send you notifications. If the user clicks, deliberately or accidentally in a hurry, on the allow button, then various notifications from this site will begin to be shown to him. To unsubscribe from site notifications , click on the button to close the request (a cross in the upper right corner) or the "Block" button.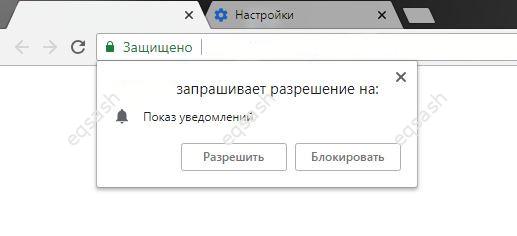 Why are such PUSH notifications from sites dangerous ? There can be several negative consequences:
such notifications steal your time, distract you from work;
delivery of unsolicited messages (spam);
virus injection via notifications, etc.
How to disable PUSH notifications from sites ? This procedure may differ for different browsers.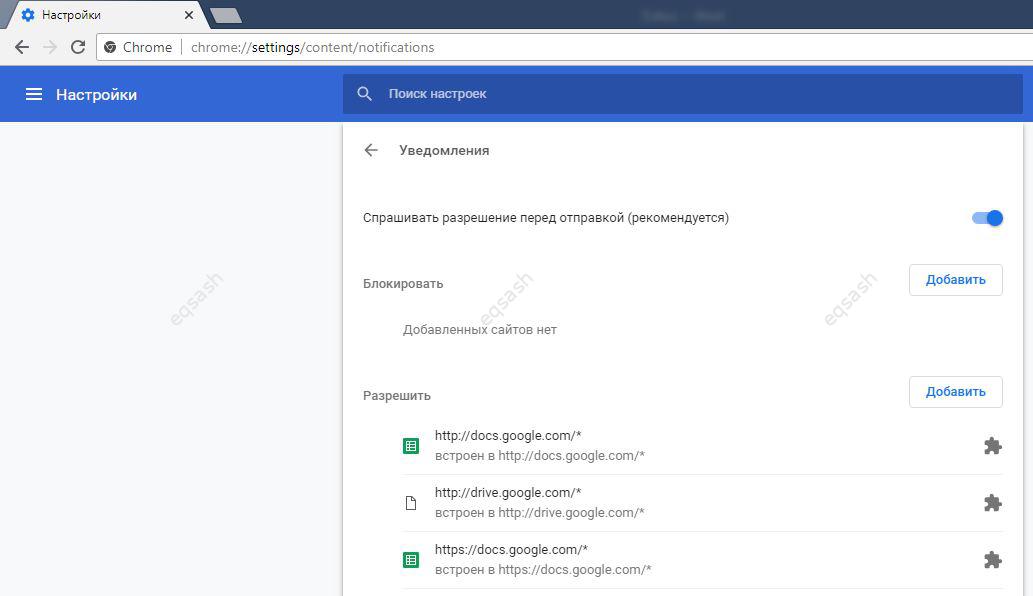 For example, to turn off notifications in the Google Chrome browser , while on the site, click on the "Protected" sign next to the address bar and turn off notifications. If it doesn't work, then you can go to the page for managing all notifications of the Google Chrome browser. To do this, just follow these simple steps:
go to browser settings and scroll to the very bottom of the page;
click on "Additional";
click on the "Content settings" item;
click on the "Notifications" item.
You can also try typing chrome: // settings / content / notifications in the address bar. As a result, a list of all sources of notifications will be presented, where you can add new or block and remove existing sources of PUSH notifications.
Latest articles
Popular sections
Eqsash (Tools)
Amessage (Communication)
Share this
Subscribe to
YouTube
Books