What is a PBN - how to create it and how it can be dangerous, what not to do
08.10.18
IT / SEO

2808
Recently, so-called site networks have become popular. Many users are trying to understand this topic and create their own network of sites. But first of all, you need to figure out whether it is to create a network of sites and what harm can be caused by creating a network of sites.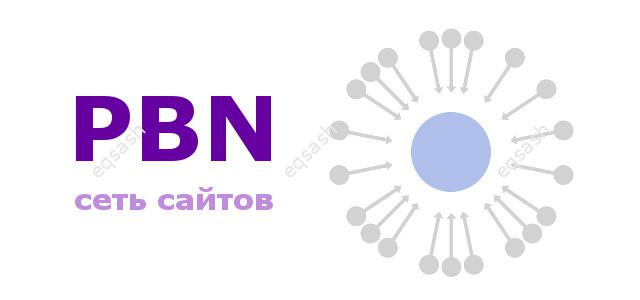 What is a Site Network ? This is a private network of sites, the main purpose of which is to provide a link impact on the promoted site or sites. In English SEO, a network of sites is called PBN (Private Blog Network) , and in Russian - a closed network of sites or satellite sites. Most often, a network of sites is needed to promote and promote one specific site.
How to create a network of sites ? For this, first of all, you need free domains. Domains can be used in different ways:
are best suited drop domains with expired registration;
you can also use new domains , but this is less efficient;
domains of the third level, usually issued for free in website creation services - in website builders.
A network of sites can be of different sizes - it depends on the number of domains used. When you have acquired the required number of domains, you should put the content of the sites hosted on each separate domain in order. Each site should have content and a minimal interface:
for drop domains, you need to restore the content of the site from the web archive archive.org or post new content with a similar theme - this will allow the promoted domain to transfer weight as efficiently as possible through links to the main site; li >
for new domains, it is enough to carry out basic activities for filling with content, creating an interface and registering in search engines;
for third-level domains - just choose a more or less unique theme and place several pages of content (about 3 pages).
When everything is ready, you can start posting links on all prepared sites to the main promoted site. However, building a network of sites can have negative consequences if done incorrectly.
What is the danger of creating a network of sites ? There is a possibility that your network of sites will be calculated and then sanctions from the search engines are possible. To prevent this from happening, you need to follow some basic rules for working with a network of sites and know what should not be done when creating a network of sites :
you can not place cross-links to each other in the network of sites, you can only to the promoted one;
on the promoted site you can not post links to any site from the network;
it is advisable to place links on sites in the network not only to the promoted one, but also to any large third-party portals;
the number of links on one page of a site in a network of sites should not be abused - the fewer the better;
Don't create too large site networks with many domains.
As you can see, you can create a network of sites only if necessary and you should not abuse this opportunity to promote your main site. Everything should look natural for your site to be useful. And it is better to do more "correct" ways to promote the site , for example, start constantly writing and posting interesting content on the site.
Latest articles
Popular sections
Eqsash (Инструменты)
Amessage (Communication)
Share this
Subscribe to
YouTube