Transliteration, translation or Cyrillic in domain names and in URL addresses - what to use
16.11.18
IT / Domains

3361
Addresses on the Internet play an important role, so they should look as attractive as possible and be easy to use. Especially important think of a domain name correctly , because if the addresses can still be changed at any time without any significant losses, then changing the domain is an undesirable operation that will inevitably affect the site traffic and its conversion. < / p>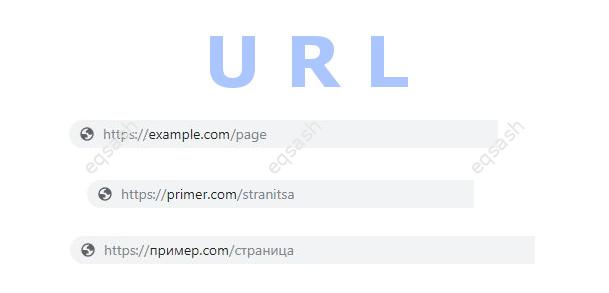 There are several options for what to use in the domain name and in other addresses - transliteration, translation or Cyrillic in the URL . Unfortunately, not all users immediately choose the right option, as a result of which they have to redo a significant part of the addresses or, worse, stop working on their project or start from scratch. A particularly important question worth answering is whether it is worth using Cyrillic in domain names and in other URLs?
In order to understand what to use in the URL, you must first decide how the URLs should look like and where they will be used, and then choose the most suitable option. Let's briefly consider the main advantages and disadvantages of transliteration, translation and Cyrillic :
URL transliteration is the most profitable option and is well received by search engines, people and other services. Easy to read and looks good;
translating the URL to English is also a good option, especially useful when implementing international resources and services. Important for the development of serious projects, as well as where transliteration will look inappropriate;
Cyrillic in URL is the worst option, no matter how hard they try to justify its use. There are not so many projects with Cyrillic in their addresses, and there are reasons for this. On the one hand, the Cyrillic alphabet in the URL can be useful for Russian-speaking users, for promotion and use in advertising. However, on the other, technical side - problems arise - it is not always displayed in an understandable form, inside the program code and in various services, the Cyrillic alphabet is simply encoded into incomprehensible characters (Punycode), which causes a lot of trouble. Subsequently, there may also be problems with placing links on third-party resources, addressing within programs, etc.
Thus, it is best to use transliteration or translation in a URL - it will save you a lot of inconvenience and potential problems. It is not recommended to use the Cyrillic alphabet in the URL due to the frequent need to encode it in Punycode.
Latest articles
Popular sections
Eqsash (Tools)
Amessage (Communication)
Share this
Subscribe to
YouTube
Books