Internal and external tools for collecting site statistics, Awstats statistics
29.08.18
IT / SEO

2403
After launching the site, the question arises, how to view site statistics ? To do this, you need to use third-party tools. There are quite a few tools for collecting site statistics. They can be roughly divided into two categories: internal and external . Internal ones are those that are installed directly on the server, and external ones, respectively, are those that collect statistics using external methods.
Internal tools are much more accurate, as they perform analysis based on server logs, an example of such a tool is Awstats statistics . External ones are not so accurate, since they often use scripted JavaScript to collect data, which in some cases may not work or be disabled, an example of external tools - Yandex.Metrica, Google Analytics.

Let's take a quick look at the Awstats tool. Before using it, you need to connect it on the site. How to connect Awstats ? Such an opportunity is usually provided in the hosting control panel, in the logs or statistics item. After enabling Awstats, it is best to wait a day to view statistics, otherwise it may be empty or incomplete. You can view Awstats statistics by adding / awstats to the site address. Most likely, you will need to enter a username and password, which can be found on the hosting.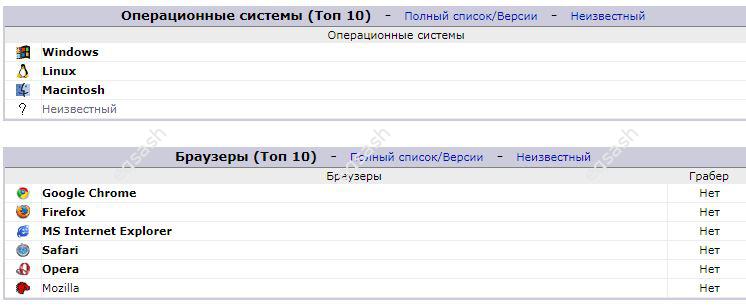 Thus, using statistics from Awstats you can get more accurate data rather than using third-party means.
Latest articles
Popular sections
Eqsash (Инструменты)
Amessage (Communication)
Share this
Subscribe to
YouTube